Bear Grill Covers
Bear Grill Covers
Bears can be large snuggle giants.  From the Kodiak bears in the north to the southern black bear, you can be sure to represent your favorite bear on your grill cover.  Have them sitting next to you while you drink your ice tea or lemonade.  Dont have a plain black cover draped over your grill.  Embrace the wildlife and add some color to your patio.
Grill Cover with Bears Catching Fish Grill Cover Made From Commerci...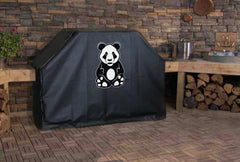 Grill Cover with Panda Bear Sitting Grill Cover Made From Commercia...
Best Sellers