Bird Grill Covers
Bird Grill Covers
Would you like to show off your love for
Birds
on your BBQ Grill cover? This section is dedicated to all the major Bird lovers. There's not a better way to protect your Grill from the elements and at the same time showing off your how much you care for these flying wonders. Make sure you grab this sky high grill cover for yourself and another.  Perfect for any backyard deck, patio, or even garage grill.  Dont have a plain black cover draped over your grill.  Embrace the wildlife and add some color to your patio.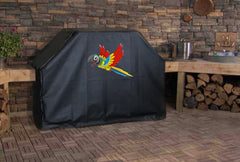 Grill Cover with Flying Parrot Grill Cover Made From Commercial Qua...
Grill Cover with Flying Eagle, Merica, and 1776 Grill Cover Made Fr...
Best Sellers